Thursday, 20 February 2020
In Japanese, kuro-shirome 黒白目 means "black sclera"—the sclera being the (normally) white part of the eye.

Anime characters with black sclerae are often somehow inhuman. They may demons, cyborgs, androids, or other sort of robot, or have possibly demonic powers which, when activated, change the color of sclerae to black from white, maybe to imply the character has been corrupted.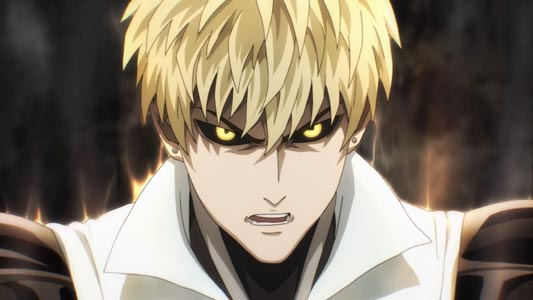 Character: Genos ジェノス
Anime: One Punch Man, ワンパンマン (Episode 5)
Read more »