Thursday, 16 January 2020
In manga and anime, sometimes eyes are drawn sparkling, typically with four-pointed stars drawn in the iris, or the pupil being replaced by four-pointed star that spans the whole iris.

When this happens, it's generally because the character is captivated by something. They saw something they want, something wonderful that they like, or something amazing. They have become filled with excitement, desire, ambition, and so on.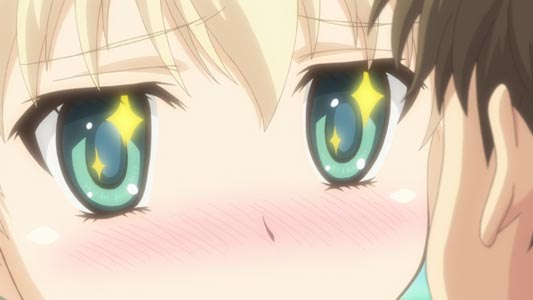 Left: Enshuu Ritsu 円修律
Right: Akutagawa Taketo 芥川丈途
Anime: R-15, Aaru Juugo あーるじゅうご (Episode 1)
Read more »