Thursday, 16 January 2020
In anime and manga, when a character's eyes become four-pointed stars, sparkling with excitement, desire or ambition, the most common term for that in Japanese is shiitake-me しいたけ目, literally "shiitake eyes," as in the shiitake mushroom.

Another way to describe them is me ga shiitake 目がしいたけ, "the eyes are shiitake." Since they also resemble stars, a less common term is hoshi-me 星目, "star eyes, "me ga hoshi 目が星, "the eyes are stars," or me ni hoshi 目に星, "stars in eyes." Alternatively, me ga juuji 目が十字, "the eyes are crosses."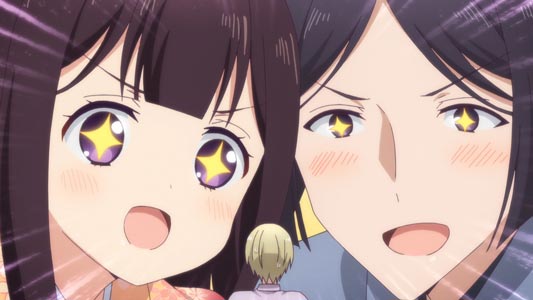 Anime: Blend S, ブレンド・S (Episode 5)
Read more »